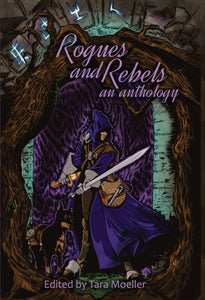 DreamPunk Press
Rogues and Rebels; an Anthology - Trade Paperback
Regular price
$15.99
$0.00
Unit price
per
Rebels, and rogues, and…pets? Oh, my.
Enter within and find a treasure trove of stories and poems celebrating the roguish rebel in us all, with the additional animal magnetism of a pet getting in on the action. From steampunk to fantasy to historical, this collection of stories and poems has something for everyone.
Available in OpenDyslexic or DejaVu font.
 Contributors:
Travis I Sivart
Andrew Hiller
Emberly Summers
Jeffery S. McGuire
Luna Nyx Frost
Tempie Wade
Allison Norfolk
Tara Moeller
E. G. Gaddess
Cover art provided by Conquest Comics and finished by Morven Moeller.
---