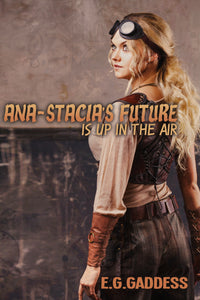 DreamPunk Press
Ana-Stacia's Future is Up in the Air - Trade Paperback
Regular price
$9.99
$9.99
Unit price
per
Available in OpenDyslexic or DejaVu font
All Ana-Stacia wanted was to fly an airship. Especially the Stacia Rae, the flagship of the Clan Campbell Airfleet. But she'd been sent off to The Wellington School, and now that she's home, the pressure to choose her future is mounting.

But before she can do that, the Stacia Rae is hijacked, the passengers kidnapped, and it is up to Ana-Stacia—and her new friend, the pretty Amal—to save the day.
If Ana-Stacia fails, it means the possible destruction of the Stacia Rae, and certain death its passengers.
---