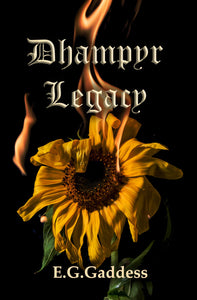 DreamPunk Press
Dhampyr Legacy - Trade Paperback
Regular price
$12.99
$12.99
Unit price
per
London, 1911
Isabel Harrington is having her debut season, though it isn't turning out to be as fun as she'd expected. Her brother and his new wife and daughter are stealing the center of attention, and then her only society friend dies in a grisly murder.
There are vampires in London, and Isabel isn't about to let her brothers do all the searching and hunting—i.e., have all the fun. She is perfectly capable of helping them find the monster and destroy it.
But can she succeed in her endeavor, as well as find survive first beau? Even if she's finding his twin sister far more interesting?
Available in OpenDyslexic or DejaVu font.
---