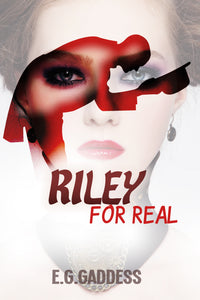 DreamPunk Press
Riley For Real - Digital
Regular price
$0.99
$0.99
Unit price
per
For digital download.
Novella
In a steampunk future, young Riley wants to escape. They want to escape their father, their life, even their skin. With luck on their side—most of the time—they make their way from Carolinia northward toward what is supposed to be a better world above the border.
Honestly, Riley knows anything would be better than going back to the plantation.
Includes bonus short story, Taking Flight, from the same steampunk alternate universe. Originally published in the anthology Airships and Automatons.
Part of the Clan Campbell Steampunk YA Series
PDF uses OpenDyslexic font.
---